WHAT WOULD IT MEAN FOR YOU TO FINALLY ACHIEVE YOUR MOST CHALLENGING GOALS IN 90 DAYS OR LESS?
I see you…
You have the passion, the drive, the commitment and the belief to make your dreams happen, no matter what. Even though there are many times when it seems as though the world is out to get you, when nothing seems to be working right at all.
You never quit, even after experiencing many setbacks and failures. You KNOW that everything is going to fall into place and come together. You continue to press forward and do your thing. You don't freak out if you're not yet where you wants to be.
You're not afraid to fail or go after what you know in your gut is the right thing to do. You never let fear keep you from moving forward to making your dreams come true.
I KNOW how much you've been working. The long hours you've been putting in (day in and day out) for weeks or even MONTHS! The posts you've been creating on Facebook, Instagram, LinkedIN, Pinterest. Anywhere to be SEEN!
And you're STILL not getting past that $3K, $5K or $10K month mark.
You keep moving forward through all the frustrations, uncertainty of creating an incredible life for yourself. You keep doing your thing because you know in your SOUL that it's all going to pay off.

I understand because I was in the exact same situation for many months. I finally got sick and tired and decided to find someone to show me how to make it happen…those consistent $5K, then $10K, now $20K months.
I want to be that person to show you how to make it happen, too. You're not supposed to create an incredible life and business alone.
I am so proud of the work I've put into Unleash Your Ambition Mastermind and the INCREDIBLE results that my clients have experienced within a 90 day period.
The women who committed to doing the work throughout this program accomplished so much in record time and have blown me away with their elevated determination and drive to design an incredible life doing what they love.
My clients are now:
Making more income than they ever dreamed of without running themselves to the ground.

Showing up more confident, trusting themselves and moving forward despite their fears, speaking their truth and impacting thousands.

Helping more people who are absolutely OBSESSED with their work and the value they share.

Partnering up with top influencers inside and outside their industry who are happy to promote their work.

Taking days or weeks away from their business and earn MORE because they have a system in place to do the heavy lifting.

Working in a way that's authentic and in complete alignment with their personality.

Sharing their life experiences by writing their next best selling books to share their life experiences AND then being asked to be keynote speakers at in demand conferences.

Getting featured in new media, traditional media and special events to amplify their message and showcase their expertise.

Making $5K and $10K days from selling out their courses and programs as soon as they release their brilliance to the world. $5K and $10K DAYS!
They're making HUGE waves in the entrepreneurial space. Talk about LIFE CHANGING!
No matter what battles that were happening in their personal lives during the program, they were able to condition their mindset to WIN!
And guess what? They did NOT do this alone.
I help my clients unleash their brilliance and step into their greatness.

I help my clients accelerate the growth of their business in a way that's in complete alignment with who they are and what they stand for.

I help my clients shift their mindset in a way that eliminates beliefs that do not serve them, so they can evolve into the woman they were born to be.
Does any of the above sound like what you would like to accomplish in the weeks ahead?
If so, then you're invited to join Unleash Your Ambition Mastermind, one of the most powerful online group programs.
clair Roginsky, virtual assistant & the founder of aries assistant services
Stacie caught my attention with the presence, energy, and just the keeping it real and relative approach. I was seriously so taken back by her and just knew I HAD to know her, so naturally, I did, duh LOL. I just can't even, every time she spoke in her videos and courses it was like she was/is speaking directly to me and I seriously found myself star struck.
She has brought so much value into my world with meeting other ladies in her circle that between her guidance and influence along with theirs has brought me right here to where I am right now.
Stacie, I am so grateful for you and love you bunches and bunches. Getting to have you as my guide and my friend has been EPIC as is but actually getting the opportunity to work along side you.... yea.... I am so freaking blessed!!!
She knows what she's talking about and knows how to make you see the potential you may not even see in yourself because THAT is exactly what she has done for me! 😍💖
Introducing the Most Powerful Online Group Coaching Program That'll Give You What You Need to Accelerate Your Business and Live the Life of Your Dreams!
WHAT'S UNLEASH YOUR AMBITION MASTERMIND AND IS THIS THE RIGHT PROGRAM FOR YOU?
It's a quarterly virtual live program to help you bulldoze through your most challenging business obstacles and mindset blocks that are keeping you in the same place.
Building a successful business is not easy. If it was easy, then everyone would be earning 5 figures or more a month.
I was inspired to create this program from personal experience. I spent almost 5 years DIYing my business, resisting that I needed help, and applying only what I could see from the successful entrepreneurs that I admired.
Little did I know, I was only seeing a small piece of the "success" puzzle.
Months upon months of working every day. Not really getting anywhere. Not making money to sustain my business let alone my dream life.
I KNEW that I needed guidance but I was scared.
Scared of the unknown.
Scared of blowing my money on receiving guidance.
Scared that I wasn't good enough.
Scared that I wasn't smart enough.
BUT...
I knew that in order to finally create the business and life of my dreams I would have to do things differently. Even though I knew this, I was so darn committed to my fear and wouldn't let it go.
That got me NOWHERE.
You know what happened when I finally had enough of getting nowhere?
I stopped resisting and started trusting myself to DO WHATEVER IT TAKES to step into the woman who attracted dream clients, made a positive impact in the world, achieved authority status, and brought in consistent income.
I had to learn and apply new skill sets that pushed me to the edge. It was uncomfortable but it was worth it.
I discovered ways to change my life and quickly turn things around. My confidence skyrocketed and I overcame my fears of the unknown.
I can't take all of the credit though.
THERE'S NO SUCH THING AS A SUCCESSFUL PERSON ACHIEVING THEIR GOALS 100% ALONE.
The common theme you'll see among the successful entrepreneurs is that they have a reliable support system.
It's crucial to surround yourself with successful, focused and committed people who are making incredible things happen in their life and business! It's that simple.
Community, guidance and accountability played a huge role in where I am today.
And life keeps getting better!
You're not supposed to create an incredible life and business alone because your work IS important. You have a calling.
Why continue making your situation harder than it needs to be?!
To turn things around and make your dreams a reality, you need an reliable support system to help get there you FASTER.
Surrounding yourself with people who have been where you're headed is a smart move.
Unleash Your Ambition Mastermind is about you co-creating with a group of ambitious, motivated, and driven people to add more fire to your success flame!
KORI michelle, founder of high vibe boss & The Absolute Freedom Concept™
One breakthrough I've had since being in the Unleash Your Ambition Mastermind, if I must choose just one, it would be realizing that I am holding onto certain people's expectations of me- trying to be please everyone but me style of people pleasing.
I've allowed myself to release the bondage that has been holding me back from actually executing on my vision.
Once the ladies helped me see that it was there (I literally had no clue.. this is why it's important to have people in your life who are REALLY showing up for YOU!) I was able to move through that- suddenly I truly believe that not only Am i absolutely worthy of the calling put on my life, but that I must- at all cost- answer the call.
WHO'S UNLEASH YOUR AMBITION MASTERMIND FOR?
You're an online coach, consultant, healer or service based provider currently taking action to design a life full of happiness, abundance, freedom, wealth and anything else your heart desires BUT…
You realize what you're currently doing isn't giving you the results you desire to make a bigger impact.

You're on the verge of information overload and complete burnout and want to simplify your business.

Your mind is bursting with so many brilliant ideas but you're having a difficult time deciding what will produce major breakthroughs and consistent cash flow.

You're spinning your wheels and not sure what actions you should take to move your business forward right now.
Unleash Your Ambition Mastermind is NOT JUST another group program.
We're a focused group of success driven women who possess a strong desire to live above mediocrity. The women in this heart-centered mastermind are working through the similar challenges, striving for similar goals, and celebrating similar victories.
It's a program focused on strengthening your mindset and business skill sets so you can show up in a way that's in complete alignment with who you are and what feels good to you.
It's about letting go of beliefs that no longer serve you, so you can elevate yourself to new levels of greatness.
You'll be exposed to new perspectives on how to run a successful business and life that excites you. The Unleash You Ambition Mastermind will help you discover life changing opportunities that are right in front of you.
You know the saying, "Success breeds success." It's actually TRUE
MONIQUE HACKETT, RE-INVENTION STRATEGIST & SPEAKER
Before I met Stacie, I was clear about somethings. But where my business was concern, I kept self sabotaging, procrastinating and kept doubting myself about fully stepping out in my daily operations.
Then I met Stacie. It was a divine connection. Stacie helped me to be totally clear about how I should run my business. We broke down every thing for each month, so I would know what I should be doing each month and each day. Stacie's coaching helped me to put out my offerings, so can make the the finances to fulfill my dreams.
I now feel confident, relieved and happy knowing that I'm on the right track to where I would like to go.
I would recommend anyone that's following Stacie to make the decision to work with her. She would definitely help take you and your business to the next level.
Unleash Your Ambition Mastermind is ONLY for the ambitious who are:
Willing to do the work to grow a thriving, profitable, and fun business.

Not making any excuses to design an incredible life for themselves.

Ready to increase their skill sets as a successful entrepreneur.

Not afraid or embarrassed to ask for help and guidance.

Willing to be held accountable to stay focused on accomplishing their goals.

Ready to increase their income and the quality of their lives.
The Unleash Your Ambition Mastermind is NOT your typical group program.
And it's certainly NOT for everyone.
This program is exclusively for online coaches, consultants, healers and service providers who are:
Ready to create massive results in 90 days or less but open to receiving guidance and accountability.

Determined to make a positive impact in people's lives and no longer afraid to use their unique gifts through their business.

Eager to build a business and lifestyle that's in complete alignment with their purpose and personality.

Ready to step into their brilliance and elevate to the next level in their business and life.

Done with chasing shiny objects (aka the latest tools and trends) that they think will be the answer to their cash flow problem.
What's Going to Keep You FOCUSED is A High Level of:
Accountability

Support & Community

Guidance

Getting the Right Things DONE!
There's no doubt that you'll develop unshakable self-confidence by surrounding yourself with people who are beaming with it.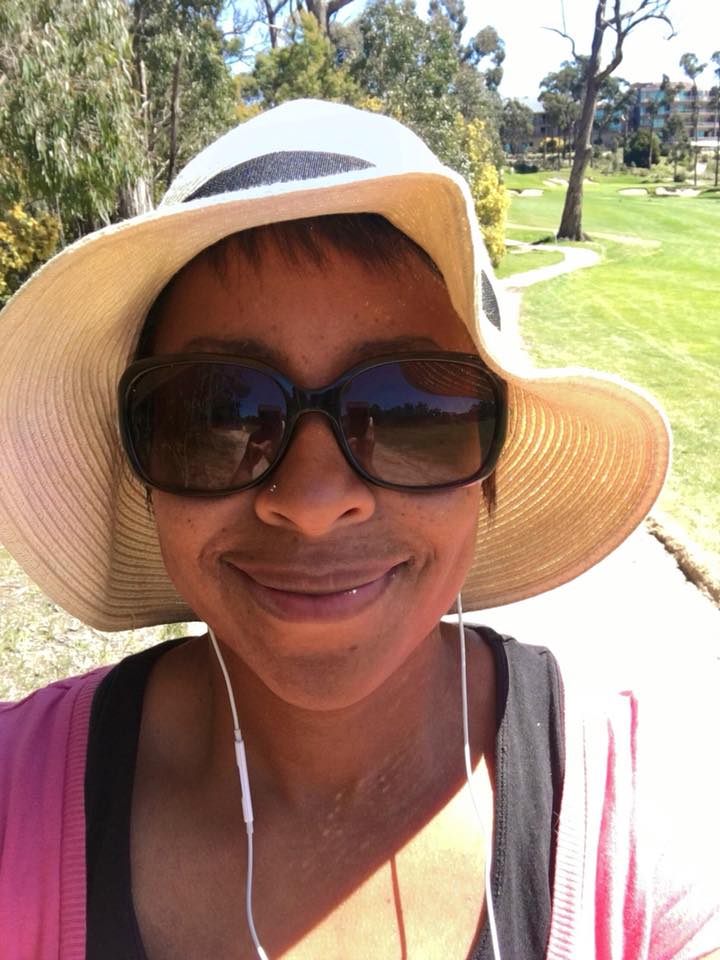 Carol Chevalier, Wellness Coach & FOUNDER OF The Self-Love Collective
One breakthrough I had was the importance of having a supportive community around you when you are starting out. People who are genuinely cheering you on while you get your feet wet.
Meditation and journaling your thoughts, ideas, fears, etc. is great but there is something to be said for also having others on a similar journey around you, to help lift you up when you are feeling down and who hold you accountable when you need to focus and get stuff done.
I am the type to usually go it alone - the I don't need anyone - I can figure it out myself kind of person. But when I started on the entrepreneurial path I quickly figured out that wasn't the way to go.
Collaborating, brainstorming, and just sharing with other likeminded folks what is going on for you and your business is key when you are an entrepreneur. (Thanks Stacie!)
And not just for the business reasons but also for the personal ones as well. Knowing that you are not alone in this dream biz birthing process is such a blessing, especially when the fears, self-doubt, and limiting beliefs pop-up.
So with this breakthrough in mind, I signed up for another collaboration, yesterday. It's the first one in my field of health and wellness focused on autoimmune disease. I am going to share my experience and knowledge about the importance of self-love when you are living alongside autoimmune disease.
There will be doctors and researchers as part of this collaboration and usually I would have found an excuse to say no because of my own fear and insecurities but this time I said yes. I figure if I start doubting myself - someone will remind me that I've got this! 😊
What exactly do you get in the Unleash Your Ambition Mastermind?
This mastermind is the perfect environment to get all of your questions answered. There's no such thing as a stupid question. Successful people ask questions and are eager to learn. You'll get customized feedback from me(Stacie) and from your success driven peers.
ADVANCED MASTERCLASSES You'll have access to this type of advanced training twice a month. The curriculum is listed below.
MASTERMIND CURRICULUM:
SHIFT YOUR MINDSET: How To Upgrade Your Beliefs & Become An Abundance Magnet

INTENTION SETTING: How To Receive More Clarity On Your Ultimate Vision & Desires

MASTERING YOUR MESSAGE: How To Create Irresistible Content To Attract Quality Leads and Your Dream Clients

PACKAGING YOUR BRILLIANCE: A Simple Process To Create Offers Your Audience Can't Resist

SERVING VS SELLING: Converting Hot Prospects Into Dream Clients With Confidence & Ease
BI WEEKLY LIVE STREAM Q & A CALLS You can join me via Zoom to get your questions answered about the assignments you'll do in between training calls. These calls will keep moving forward to see tangible results and accomplish your goals.
MONTHLY HOT SEAT SESSIONS You, me, and the other mastermind members via Zoom. You'll get the collective minds of the best of the best helping you crush any blocks that are coming between you, your dreams, and your money! This is going to be a hot seat session that will BLOW YOUR MIND!
ONE ON ONE COACHING CALLS My goal is for you to receive tangible results during and in between our sessions. This means our time together should be more focused. You complete a short questionnaire before our session. This will give me time to figure out what's the best plan of action for you ahead of time. During our session, we'll discuss that plan of action and modify the plan according to your input.
LIFETIME ACCESS TO ALL TRAINING MATERIALS You'll be able to work on the curriculum on your on time videos, audios, cheat sheets, checklists, etc. You can access all of the materials in the mastermind training vault.
EXCLUSIVE BONUSES WORTH OVER $7,700
WEEKLY ACCOUNTABILITY CHECK-INS ($2,700 VALUE)
You can choose how you would like to be contacted for the weekly accountability check-ins. You can receive a phone call, email or instant message from me to make sure you stay committed to doing the work necessary to reach your goals. I'll commit to contacting every week and we can communicate for 10 minutes. Depending on how committed you are to accomplishing your goals, you can take advantage of this bonus to receive even more private coaching from me.
COLLABORATION OPPORTUNITIES (PRICELESS)
If you've been connected with me for a while, then you're aware that I'm a master collaborator. I enjoy spotlighting my clients to further amplify their visibility and credibility to accelerate the growth of their business. You'll have the opportunity to be a part of the following types of collaborations:
You'll take the lead in the mastermind by showcasing your expertise within the mastermind by hosting a training.

You'll be a featured expert in Elite Society of Ambitious Women (my private Facebook Group).

You'll have the opportunity to be a part of the collaboration projects of other members.

You'll have the opportunity to featured in the Love Yourself First Video Series in February and a co-host on Mornings with Stacie.
2 FREE TICKETS TO THE UNLEASH YOUR AMBITION MASTERMIND INTENSIVE ($5,000 VALUE)
I know you love the online space because of the flexibility it gives you but there is nothing like being in the presence of people who support your dreams. I've decided to host a 2 day in person event in the beautiful state of Colorado in 2019. I'm so PUMPED about this one! You'll be able to bring a friend to be a part of the fun. More details coming soon.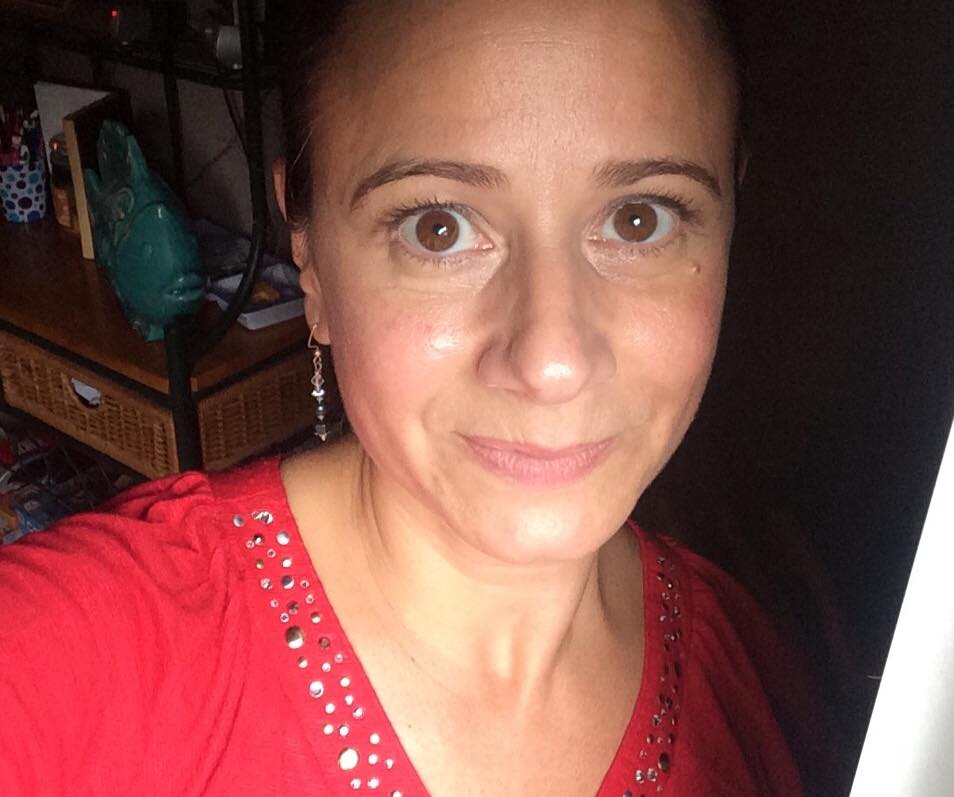 kristen parker, founder of dream build with kristen
So far in the mastermind I have experienced the beginning of an awesome break through which I came here set out to do! Removing my money blocks is imperative for me to earn a consistent income in my business and has been holding me back.

While removing money blocks is not something that you work on a few days and magically get rid of, I have certainly been able to identify throughjournaling the root cause of these blocks and also why I always put myself last. ☺️

It is funny how we adopt actions and beliefs of loved ones or caregivers from our childhood as our very own and think these are our truths. This mastermind has helped me realize that these blocks don't have to be my story and I have the power to change them.💪🏻

I feel a huge weight lifted off my shoulders and I have started putting myself first, teaching others exactly how I deserve to be treated, which is improving my relationships.

FREQUENTLY ASKED QUESTIONS
What's the UNLEASH YOUR AMBITION MASTERMIND Program?
The is a quarterly online program for success driven women entrepreneurs who value a high level of support, accountability, guidance, community and focus to make a bigger impact and have a wildly successful 2019!
Is this program right for me?
You're an online coach, consultant, healer or service based provider looking to design a life full of happiness, abundance, freedom, wealth and anything else your heart desires.
If you're done with your excuses and not taking action. If you're ready to get the guidance you need to stop playing it safe and finally COMMIT to making your "impossible" dreams come true.
How do I enroll in this program?
STEP ONE: Fill out an enrollment application. This is to ensure that you are qualified, motivated, and hungry for change NOW. This will also ensure that all members are in the right environment to thrive, be held accountable, and take some serious action.
After you complete the application, the next step is for Stacie to review your application. Expect to hear from Stacie or her team via email within 24 hours.
What happens if I'm qualified?
1.) Pay the enrollment fee to begin the on-boarding process.
2.) You'll schedule a time for your first private coaching session with Stacie. You'll receive a link (via email) to access her calendar to choose a day and time that works around your schedule.
3.) You'll be given instant access to the private Facebook group to connect with the rest of the mastermind members.
4.) You'll be given access to the members only training vault. The training vault has valuable content like masterclasses, workbooks, audios, and recordings of previous hot seat sessions.
How will the training be delivered?
The training will conducted on a weekly schedule via Zoom or in the Facebook Group. All training calls are recorded and added to the training vault. You can access the recordings and training materials at anytime.
How is this different from other programs out there?
This group coaching is intentionally designed for fast and easy results. This program is about execution NOT consumption. In other words, this is a results driven experience.
During this program, you'll condition your mindset to have the confidence, clarity, and excitement that supports your success. You'll find out what's going on behind the scenes to secure continued engagement, passive income, and lead generation
And, you'll have a solid visibility strategy in place that leverages your time and ensures that you're ideal client/customer will seek you out, NOT the other way around.
Do I have to show up live for my program?
No you don't have to show up live but it's encouraged. If you're unable to show up live, the training calls will be recorded for you to view at any time. You'll have direct access to Stacie to answer your all of your questions and guide you in the Facebook group.
When will this program begin?
The enrollment period starts in January 2019.
What is your refund or guarantee policy?
I do offer refunds and I have a guarantee policy. I am 100% committed to supporting you throughout the entire program. If you do the work and stay 100% committed, then you will experience HUGE results and learn things that are priceless.
None of the products, services, or information shared during this program guarantees that you will earn money or have any level of success. Your earnings and potential to earn is based on your execution. This program is positioned or should be interpreted as a get-rich quick scheme. Review my Refund Policy and Program Guarantees.
Wait! I still have a few questions. Can I contact you?
Of course! Send your questions via email at me@staciewalker.com. (Solicitors BEWARE!)
Meet the Woman Behind Unleash Your Ambition Mastermind
Stacie Walker is best known as an Online Business Strategist, 2x International Best Selling Author and Award-Winning Podcast Personality.

She helps online coaches, consultants, healers and service providers put themselves first so they can design a beautiful life doing what they love.
More specifically, she helps her clients rapidly accelerate the growth of their businesses through uncomplicated marketing strategies and powerful collaborative strategies.
Her expertise and life experiences have been showcased in The Huffington Post, Thrive Global, KillerStartups, About, Medium, Ambitious Entrepreneur Network, The Boomer Business Owner, Women on Business, Evan Carmichael, and Morpheus just to name a few.