COMPLIMENTARY PRIVATE COACHING CALL FOR PURCHASING THE AMBITIOUS MOMS SUMMIT ELITE ALL ACCESS PASS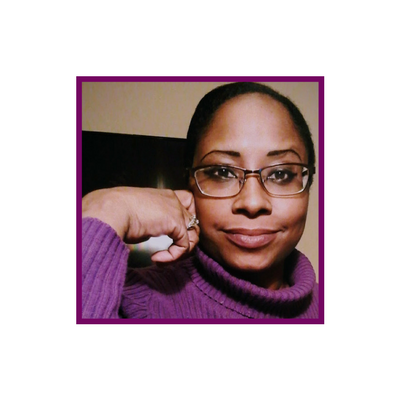 During our time together, we'll design crystal clear plan on what you should be doing RIGHT NOW to move your business forward.
There you are. Not quite where you desire to be.
You know in your heart, mind, and soul that you're destined for greatness but what you want is still out of reach.
You're struggling, overwhelmed, and stuck.
Let me tell you a story that's a little sad but very enlightening…
It took me five years to admit that I had a failing business. I wasted five years because I thought I could do everything myself.
WRONG!!
I struggled for FIVE years until I did what successful entrepreneurs do. I invested in myself. I hired a mentor to help me get my shit in order to build a successful business. Five years is a lot of time that can't be given back.
Please don't make the same mistake.
That's what is why I've opened up my calendar to help you create a uniquely tailored plan for you and ONLY you.
Nicole Bracey, Founder of Mogul Pretty, Image Consultant
"I did a strategy session with Stacie Walker! And she helped me figure out the best way to offer my digital products based on my busy mom life. We decided that masterclasses & strategy sessions would probably be easy for me right and get some cash in my pockets faster. Lol! She gave me a homework assignment & told me to update my website and my lead lead magnet. So I decided to create a e-guide to promote my course. Thanks Stacie for helping me get back on the bandwagon!"
WHAT TO EXPECT DURING YOUR SESSION
During your session, we'll design a personalized blueprint to accelerate the growth of your business, so you can live the life you've always dreamed of.
I'll provide you with suggestions, insights, and resources to help you breakthrough any barriers that are preventing you from taking your business to soaring heights.
You'll get crystal clear on what you must focus on right now to move your business forward.

You'll discover what mental blocks are holding you back and keeping you stuck.

You'll eliminate time wasting activities that aren't not making you money.

We'll determine the best income strategies to create consistent cash flow in a way that feels good to you and works best for your business model.

We'll pinpoint how to use your influence to better serve your following and make a bigger impact.
Most importantly, you'll walk away from your session with a crystal clear plan on what you should be doing RIGHT NOW to achieve your goals!
The life you envision for yourself is ABSOLUTELY possible! You just need a little guidance to point you in the right direction.
You're not sure what actions you should take to move your business forward right now. In case you didn't know, that's completely normal. We all have challenges and will ALWAYS have challenges.
Sarah Shade, Founder of The Funny Food Coach & Evolve Shade
"I literally love the strategy session I just had with my biz coach Stacie Walker, seriously, even coaches need coaches because running your own business is hard as hell, especially with all the noise out there the can easily muddy your waters! I'm ending my groups and anything else that's sucking the fun, joy and exhilaration out of my business and simply going to do what I do! For the coaches out there feeling the pressure, getting overwhelmed with the whole, you need to do this, learn that, incorporate this, master that...blah, blah, fucking blah - do you!!"
WHAT'S INCLUDED?
60 minute private session with me via Zoom. ($500 Value)

Audio recording of our session, so you don't have to worry about heavy note taking.

Strategy Session Summary Worksheet and an Action Plan Workbook to help you implement the steps you need to take to accomplish your goal(s). ($250 Value)

WHO IS THIS FOR?

You're an online coach, consultant, healer, service provider or digital course creator.

You're ready to get the guidance you need to stop playing it safe and finally COMMIT to making your "impossible" dreams come true.

You're ready to step up and do whatever it takes to turn your business around.

You're not getting paid and desire to make incredible income every single month.
Kristen Parker, Founder of Dream Build with Kristen
"Just wanted to share that I had a strategy session with Stacie and I was able tonight for the first time put out an offer that was my own product that I created. I was literally sitting on this offer for one month, stuck on the techie stuff. Focused on why I couldn't do it. But with some outside perspective, Stacie saw what I couldn't and we figured out how I could get it done Now! On top of that, out of the blue an entrepreneur in my group reached out to me to ask if I would do a collaboration with her later this week!"
KORI MICHELLE, FOUNDER OF HIGH VIBE BOSS
"Stacie is the only coach I've ever felt good about paying to guide me.. not only do i feel good about paying her, I actually WANT to! I've done more work in just a month and a half than I have the entire year and a half of being in business combined! I have completely increased my confidence in not only myself as a leader an coach but in Stacie as a mentor as well! Watch out y'all.. Stacie is raising up some powerhouses!!! I can't believe I waited so long to do this.. it's one of my biggest regrets in business! Don't let that be your story!"
If you're struggling, overwhelmed, and stuck, then know that you can quickly turn it around.
It's time for you to attract the RIGHT PEOPLE who appreciate the valuable knowledge you provide.

It's time for you to invest in yourself and get the guidance you need to live the life you desire.

It's time for you to GET PAID and increase your income every single month.

It's time for you to make a REAL change in your business + life.

It's time for you to confidently push through any fears, self doubt, and negative self talk to meet and exceed your goals.

It's time for you sell in a way that's in complete alignment with who you are and what you stand for.

It's time for you to step up and do whatever it takes to make your dreams a reality.
COMPLETE YOUR APPLICATION TO SECURE YOUR SPOT
Complete your application to secure your spot. My promise to you is that you'll walk away from your strategy session with new insights + a customized blueprint on what to focus on RIGHT NOW to design a business that financially supports your dream lifestyle.
After you complete the application, the next step is to review your application. Expect to hear from me or my team via email within 12 hours. My email will contain further instructions to book your session.
I look forward to helping you on your journey to designing that beautiful life that you've envisioned for yourself.