Words from the amazing women who have worked with me...
Jennifer Kim, Health Coach & Online Course Creator
"Before working with Stacie, I was really struggling to work my business, find clients, especially as a busy single mom. I knew going doing something online would be great for my family and for me but I had no idea where to start. There is so much information online!!!
After working with Stacie, I went from doing things in no particular order (because I didn't know what to do) to having my online coaching offer in place, as well as simple strategies to market myself and attract clients. This all happened in a few short weeks!
But that's not all. Stacie encouraged me to raise my coaching prices. I did not want to because I thought it would be a stretch for people to work with me. I was wrong! I actually added two clients in one day. The first person I spoke to signed up on the spot. The other person told me no. I sent a thank you email later that day and she changed her mind and decided to join work with me!
I'm not a tech savvy woman by no means but Stacie supported me every step of the way. She's very knowledgeable, supportive and helpful. I know I have a long way to go to get my business to where I want it to be. So far, Stacie has helped me get clear on what I needed to do and when I need to do it. Stacie has kept me on track and accountable.
If you have thought about working with Stacie, I say go for it! Just imagine where you could be in three or six month's time with the help of someone who has the experience to grow your business!"
From Elizabeth Ramirez Sharpe, Founder of Restart Life Coaching Services
"Stacie Walker is the real deal!!!!! If you are stuck you must register for this. The coaching I have received from Stacie is invaluable.

When I did an Intensive with her I thought I did not have the money, but guess what...I had it just had to shuffle a few things and I have tripled my invest with Stacie and have made money in three months.
It is worth it. She is worth it. You are worth it."
From Monique Hackett, Re-Invention Strategist & Speaker
"Before I met Stacie, I was clear about some things but where my business was concerned, I kept self sabotaging. Procrastinating and kept doubting my self about fully stepping out in my daily operations.
Then I met Stacie. It was a divine connection. Stacie helped me to be totally clear about how I should run my business, broke down every thing for each month so I would know what I should be doing in each month and days, her coaching helping me to put out my offerings so can make the the finances to fulfill my dreams.
I now feel confident, relieved and happy knowing that I am on the right track to where I would like to go.
I would recommend anyone who is watching Stacie to make the decision to work with her. She would definitely help take you and your business to the next level."
From Kori Michelle, Founder of High Vibe Boss
"Stacie is the only coach I've ever felt good about paying to guide me.. not only do i feel good about paying her, I actually WANT to! I've done more work in just a month and a half than I have the entire year and a half of being in business combined! I have completely increased my confidence in not only myself as a leader an coach but in Stacie as a mentor as well! Watch out y'all.. Stacie is raising up some powerhouses!!! I can't believe I waited so long to do this.. it's one of my biggest regrets in business! Don't let that be your story!"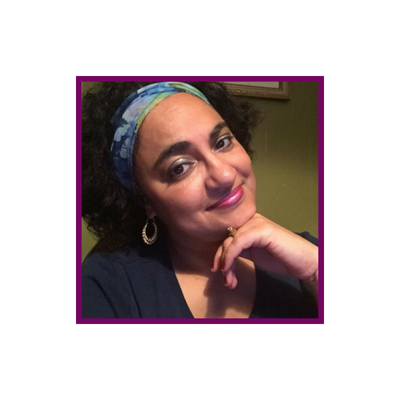 From Irma Abraham, Founder of Healed Enough to Help
"My name is Irma Abraham the founder of Healed Enough To Help " The Healing Network for MOMS". I have nothing but great things to say about Stacie Walker.
She puts her whole heart into what she does and that is pushing women to their fullest potential. She makes you realize that you are all you need to succeed or fail.
Stacie's approach is cutting straight to the chase but all in love for the individual she is working with. I have Stacie's voice saying, " Irma you need VISIBILITY in order for people to see the VALUE you possess" ... Stacie is a wonderful person to work with with."
From Miriam Smout, Founder of Redemption Mumma's
"Stacie Walker is a mentor for me as I grow and enlarge myself in the online space. She had done what I want to do...Podcasts...Online Courses...Build community.
Stacie has backed her gifts and talents with hard work and persistence and is getting results.
Having a mentor who goes ahead of you is the inspiration every woman needs, to be the Best and most Beautiful they can be."
From Honey-Maria Tapia a.k.a. Mama Honey, Founder of Serenity Maven
"So here it is 18 months later an I'm finally 💯 in who I am, my message and my people. I'm so glad I just started or I wouldn't have figured it out. THANK YOU Stacie Walker for showing up and teaching all you do!"
From Kamila Gornia, Digital Marketing Strategist
"I absolutely adore Stacie. Not only is she brilliant, she is one of the most authentic and passionate business owners I have had the pleasure of speaking with. She's sharp-witted and a wonderful leader - it's no wonder she does this for a living. When you have a natural talent for something, you've gotta listen to it (and listen to her podcast while you're at it)."
From Kristen Parker, Founder of Dream Build with Kristen
"Stacie has come into my life at just the right moment. While I have been surrounded by amazing, positive people and mentors - Stacie is the right person for me right now to take my business to the next level.
Before working with Stacie I had hangups about money and blocks about whether I was worthy enough of being abundant in my business. While I was creating content, I was challenged by not knowing how to get my offers out to my audience effectively and successfully in order for me to earn an income. This is all shifting for me right now and I attribute that to Stacie's ability to see things that I am unable to see.
Namely piecing together my talents in a simple way without over-complicating things. Also not only does she see the best and infinite potential in everyone professionally, but her friendship and belief in you will allow you to believe in yourself. I'm thankful to have Stacie in my life!"
From Maria Gonzalez, Award-Winning Interior Designer and Home Stylist
"I'm thrilled that I have made such an amazing connection and friend in this entrepreneurial wold.
In learning about what she does and how she strives to empower other women entrepreneurs, I fell in love with her contagious spirit and selfless way to help other women thrive and succeed in their businesses and in their own lives.
I can't wait to learn more from Stacie - she's truly inspirational."
From Clair Roginsky, Founder of Aries Assistant Services
"Amazing changes have happened for me just applying Stacie's strategies and she has really helped me find how to make my message clearer and directed towards who I really want to work with. She's been a HUGE influence in my world. She does relate from her own experience and has such a compassion to help other women succeed. Her knowledge and care is a game changer for real. I appreciate you from the bottom of my heart Stacie!!!!"
From Ida Regena Butler, Founder of Empowered Nurturer
"Stacie Walker is a God-sent. She is the answer I have been searching for for so long; such a breath of fresh air in the cloudiness of the online world. I joined Stacie's online community just a few short months ago and has had more personal growth in The Elite Society of Ambitious Women than I could ever imagined.
In addition to all the love and support from Stacie and the Elite Ladies that she has attracted, the opportunity to go live in this community is so empowering and is the boost of confidence I absolutely needed to move forward with my mission. In addition, since I have been coaching with Stacie, I have gain the clarity, confidence and direction necessary to success as an entrepreneur in the online space.
This is exactly what is needed if you want to succeed as a business owner today, we have more information that is needed and to many gurus who are only willing to share excessive amount of information with no direction. Because Stacie shares her behind the scene methods and how-to's with her students with full disclosure and accountability, you will success. I would give working with Stacie my highest recommendation any day of the week."